Introduction
The exciting Food and Drink sector in Wales is constantly developing, it's where many important innovations are taking place, and is driving further growth within the Welsh economy. Welsh producers are striving for great taste and there has increasingly been a drive to recognise the impact of their products on the environment, with more seeking to work in sustainable ways.
Supported by Castell Howell the national awards will provide a platform for Welsh producers and suppliers to be celebrated. They will highlight both the diversity of the sector, and shine a light on the success stories that are scaling up, creating employment and who will be an inspiration to others.
The black-tie event will take place on the 13th May at the Mercure Hotel in Cardiff. The evening will start at 6.30pm with a drinks reception and the awards ceremony will take place after dinner.
We look forward to seeing you there!
Liz Brookes
Co-founder of the Wales Food & Drink Awards
Mae'r sector Bwyd a Diod cyffrous yng Nghymru yn datblygu'n gyson, dyma le mae llawer o ddatblygiadau arloesol pwysig yn digwydd, ac mae'n sbarduno twf pellach o fewn economi Cymru. Mae cynhyrchwyr o Gymru yn ymdrechu tuag at greu blasau gwych a bu ymgyrch gynyddol i gydnabod effaith eu cynnyrch ar yr amgylchedd, gyda mwy yn ceisio gweithio mewn ffyrdd cynaliadwy.
Gyda chefnogaeth Castell Howell, bydd y gwobrau cenedlaethol yn rhoi llwyfan i gynhyrchwyr a chyflenwyr o Gymru gael eu dathlu. Byddant yn tynnu sylw at amrywiaeth y sector, ac yn taflu goleuni ar y straeon llwyddiant sy'n datblygu, yn creu cyflogaeth ac a fydd yn ysbrydoliaeth i eraill.
Bydd y digwyddiad ffurfiol yn cael ei gynnal ar 13 Mai yng Ngwesty'r Parkgate yng Nghaerdydd. Bydd y noson yn dechrau am 6.30pm gyda derbyniad diodydd a bydd y seremoni wobrwyo yn dechrau ar ôl swper.
Edrychaf ymlaen at eich gweld chi yno!
Liz Brookes
Cyd-sylfaenydd Gwobrau Bwyd a Diod Cymru
Our Judges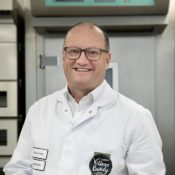 Robin Jones
Chair of Judges, Master baker and MD, Jones Village Bakery
Master baker Robin Jones is the MD of the multi-award winning Jones Village Bakery. Robin was named as British Baker of the Year in 2010 and his long list of accolades also includes being honoured in the Enterprise Category of the Welsh Government's prestigious St David's Awards and being named Businessperson of the Year by the Daily Post.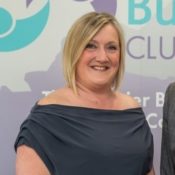 Kathryn Jones
Sales & Marketing Director, Castell Howell Foods
After attending agricultural college it was a natural move to join the family company. Her roots in farming have ingrained the importance of supporting regional businesses and community groups. Kath has overseen the growth of the Welsh food category at Castell Howell, and is an active leader with the Young Farmers movement in Carmarthenshire.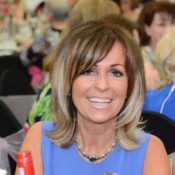 Jayne James
Jayne is a former BBC Wales newsreader, reading and co-producing news programmes in Wales for more than 27 years before retiring from the television industry in 2012.
Since then Jayne has been involved in a family-run business at Pyle Garden Village. She is also heavily involved in charity work, currently a trustee and former chair of the Women in Wales IOC.
Jayne became the High Sheriff for Mid Glamorgan in 2015 and is now a Deputy Lieutenant to the Lord Lieutenant of Mid Glamorgan.  Born and raised in Porthcawl she is also a trustee of Porthcawl Museum and chair of the Mid Glamorgan High Sheriff youth Awards panel.
In recognition of her charitable work spanning more than thirty years and nearly twenty-eight years in television, Jayne was awarded the British Empire Medal in 2022 from her Majesty the Queen.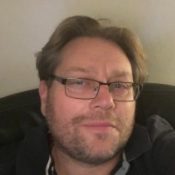 Jeremy Stoker
Food Exports Senior Associate, BIC Innovation.
Jeremy is a FMCG commercial with over 25 years sales experience in International Sales & Marketing. He has worked for major UK brands like Weetabix, Twinings, Dorset Cereals and international ones Penotti and Amy's Kitchen.
Jeremy advises and assists a number of SME Food and Drink brands with their International and UK sales development. He also works as Careers & Enterprise Adviser.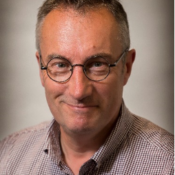 John Taylerson
As Programme Manager of the Sustainable Scale Up Cluster, John is leading a team of experts whose aim is to help ambitious Welsh food and drink businesses to grow.
A Chartered Marketer, Fellow CIM and an MBA with 30 years' experience in the food and drink industry, John has run large and small businesses, including starting his own from scratch and placing products on the shelves of premium retailers within 12 months. John was one of the first producers to sell food and drink products on Amazon and has extensive experience of the routes to market.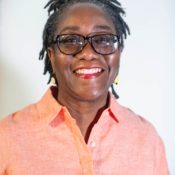 Maggie Ogunbanwo
Maggie Ogunbanwo is the founder/CEO at Maggie's: An African Twist to your Everyday Dish, is a mother of two, a wife of one, an author, a food lover, a mentor, an entrepreneur who is passionate about helping untie women's hand and thus freeing their potential. She is also a member of the Food and Drink Wales industry board since 2020.
Maggie's mum and grandma have been involved in the cooking world, so she was 'born cooking' and has a flair for and understanding of food which is not only inherent but backed by at least 30 years' experience in the industry covering African and world cuisines.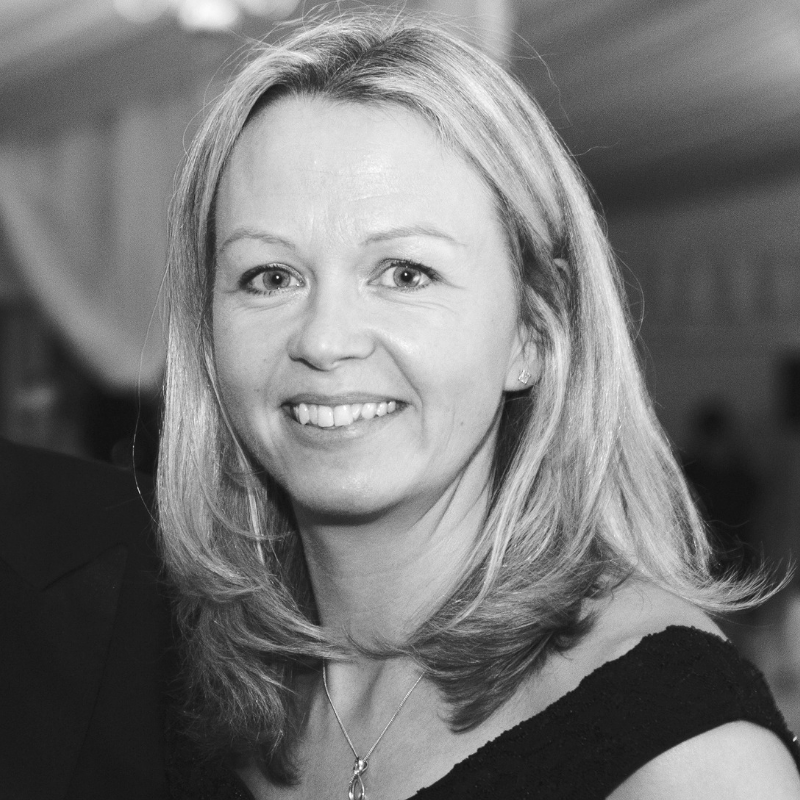 Liz Brookes
Founder and Director of Grapevine Event Management
Liz founded Grapevine Event Management in March 2011 and it is now one of the most well recognised corporate events companies in Wales delivering high quality creative and innovative events. Liz is the co-founder of the Welsh Food & Drink Awards. Speaking about the awards Liz has said "The exciting Food and Drink sector in Wales is constantly developing, it's where many important innovations are taking place, and is driving further growth within the Welsh economy."
Faqs
How many categories can I enter?
You can enter up to 2 categories.
Is my company eligible to enter the awards?
The business must be located within Wales. The business should have started to trade on or before 1st April 2021.
What is the judging process?
The judging process can be found here.
How long is the interview?
The interview should take no longer than 15 minutes. A 10 minute presentation and 5 minutes of Q&A. No computer aids are allowed.
If I/my company is shortlisted, do I get any free tickets to the Awards night?
Everyone is asked to purchase tickets from the website in advance of the evening. Priority is given to shortlisted companies and sponsors but it is on a first come first served basis so you are advised to book early to guarantee the tickets you require.
How much are tickets for the Welsh Food and Drink Awards?
Tickets are £95+VAT.Payment must be made prior to the event.
What is included in the ticket price?
The ticket includes a networking drinks reception and a 3 course meal with coffee and chocolates.
How do I book tickets for the Awards?
You can reserve your tickets via the booking link and you will be then sent an invoice.  The invoice must be paid in full before the awards night.
Does the hotel provide discounted bedroom room rates?
The Mercure Hotel is offering a discounted hotel room rate for event attendees of £130.00 B&B per room, per night with a 6 week in advance cancellation policy. To make a booking please call The Mercure hotel main reception on 02920 435000 and ask to speak with the reservations team. Simply quote the event name – Wales Food & Drink Awards – and the date – Friday 13th May 2022. A card will be required to secure the booking and the payment is made upon arrival.
Are there any COVID regulations to attend the awards?
In order to protect each other and keep our attendees safe, the organisers request that you only attend if you have been double vaccinated (full COVID-19 vaccination both doses received at least 14 days before the event) OR carry out a NHS COVID-19 Lateral Flow Device (LFD) test (taken within 48 hours of entry).  Tests can be ordered through the Welsh Government website here.
These requirements will be subject to Welsh Government advise changing.
Are tickets refundable?
Refunds are available as long as cancellation is received no later than 10 days prior to the event.  Read our full T&C's here.
Are tickets transferable?
Yes, just let us know their full name contact details (including name, job title and organisation and if they have any dietary requirements.)
What's the dress code?
The dress code is Black Tie.
Can I pre-order wine?
Yes, you will receive a pre-order wine list from the venue when you have purchased your tickets.