Introduction
The exciting Food and Drink sector in Wales is constantly developing, it's where many important innovations are taking place, and is driving further growth within the Welsh economy. Welsh producers are striving for great taste and there has increasingly been a drive to recognise the impact of their products on the environment, with more seeking to work in sustainable ways.
Supported by Castell Howell the national awards will provide a platform for Welsh producers and suppliers to be celebrated. They will highlight both the diversity of the sector, and shine a light on the success stories that are scaling up, creating employment and who will be an inspiration to others.
The black-tie event will take place on the 18th May at Venue Cymru, Llandudno. The evening will start at 6.30pm with a drinks reception and the awards ceremony will take place after dinner.
We look forward to seeing you there!
Liz Brookes
Co-founder of the Wales Food and Drink Awards
Mae'r sector Bwyd a Diod cyffrous yng Nghymru yn datblygu'n gyson, dyma le mae llawer o ddatblygiadau arloesol pwysig yn digwydd, ac mae'n sbarduno twf pellach o fewn economi Cymru. Mae cynhyrchwyr o Gymru yn ymdrechu tuag at greu blasau gwych a bu ymgyrch gynyddol i gydnabod effaith eu cynnyrch ar yr amgylchedd, gyda mwy yn ceisio gweithio mewn ffyrdd cynaliadwy.
Gyda chefnogaeth Castell Howell, bydd y gwobrau cenedlaethol yn rhoi llwyfan i gynhyrchwyr a chyflenwyr o Gymru gael eu dathlu. Byddant yn tynnu sylw at amrywiaeth y sector, ac yn taflu goleuni ar y straeon llwyddiant sy'n datblygu, yn creu cyflogaeth ac a fydd yn ysbrydoliaeth i eraill.
Bydd y digwyddiad ffurfiol yn cael ei gynnal ar 18 Mai yng Venue Cymru, Llandudno. Bydd y noson yn dechrau am 6.30pm gyda derbyniad diodydd a bydd y seremoni wobrwyo yn dechrau ar ôl swper.
Edrychaf ymlaen at eich gweld chi yno!
Liz Brookes
Cyd-sylfaenydd Gwobrau Bwyd a Diod Cymru
"We're thrilled to be hosting the Wales Food and Drink Awards 2023 here at Venue Cymru in Llandudno. Nothing establishes a sense of place quite like a traditional meal or drink that has been crafted from ingredients grown locally. Experiencing and tasting local food and drink is one of the great pleasures of visiting Wales, and more locally our beautiful county of Conwy. We are home to a number of passionate, talented and award winning food and drink producers, and these awards provide the perfect opportunity and platform to celebrate and showcase the successes of this important sector".

Cllr Charlie McCoubrey
Leader of Conwy Council Borough Council

Our Judges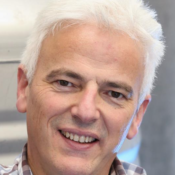 Bob Clark- Chair of Judges
Start Up investor in the food and drink sector
With over 30 years' experience within the industry, Bob founded Clarks UK in 2009, a maple syrup and natural sweetener business, which became the UK's leading maple syrup brand. Later, in 2017 he sold the company. However, has remained attracted to the food sector, through becoming an investor of start-ups companies. In his spare time, Bob has developed a passion for bee keeping.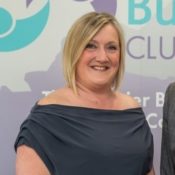 Kathryn Jones
Sales & Marketing Director, Castell Howell Foods
After attending agricultural college it was a natural move to join the family company. Her roots in farming have ingrained the importance of supporting regional businesses and community groups. Kath has overseen the growth of the Welsh food category at Castell Howell, and is an active leader with the Young Farmers movement in Carmarthenshire.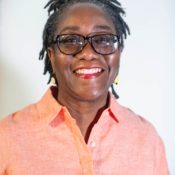 Maggie Ogunbanwo
Maggie Ogunbanwo is the founder/CEO at Maggie's: An African Twist to your Everyday Dish, is a mother of two, a wife of one, an author, a food lover, a mentor, an entrepreneur who is passionate about helping untie women's hand and thus freeing their potential. She is also a member of the Food and Drink Wales industry board since 2020.
Maggie's mum and grandma have been involved in the cooking world, so she was 'born cooking' and has a flair for and understanding of food which is not only inherent but backed by at least 30 years' experience in the industry covering African and world cuisines.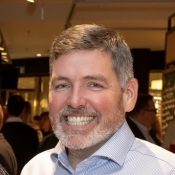 Robin Williams
Former UK Entrepreneur of the year Robin grew up on a farm in North Wales before developing a successful career in small and multinational plc food companies. In 2014, he founded award winning snack bar manufacturer Brighter Foods in Tywyn, Gwynedd with over £10M sales in its first year. Creating over 300 jobs and sales over £25M in the rural Welsh town the business was divested in 2020. Robin is now back to his roots, farming in South Wales, whilst contemplating his next move.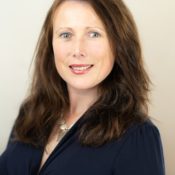 Sarah Lewis
Deputy Director, Lantra Wales
Sarah has a passion for food and drink, especially knowing where it comes from and how it is produced. Being brought up on a family farm in North Pembrokeshire, being involved in the production of lamb and beef from an early age. Graduating from Harper Adams, working somewhere along the food chain has always been her ambition. Previously working for DEFRA before joining Lantra in 2005, working on the delivery of various Welsh Government funded projects.
Since 2018, Sarah has been successfully managing the Food Skills Cymru project which supports food and drink manufacturing businesses across Wales to get the right skill set for their employees. Working with around 250 businesses from across all sectors, the project has expanded her knowledge of the amazing food and drink that we produce here in Wales.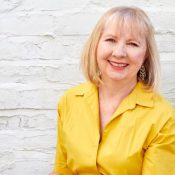 Nerys Howell
Howel Food Consultancy
Nerys is an author, broadcaster and food specialist and has regularly promoted Welsh produce in the UK and overseas. She has written two books – Cymru ar Blat/Wales on a Plate and Bwyd Cymru yn ei Dymor/ Welsh Food By Season. She is a familiar face on S4C and a regular contributor on BBC Radio Cymru/Wales.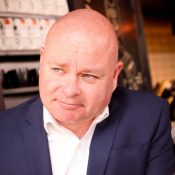 Rhys Iley
Rhys has had a long career in the food and drink industry, having worked for the likes of Marks and Spencer in a number of senior food roles, and as VP of Operations for the UK, Middle East and Africa for Starbucks.  Rhys is currently the Chair of Haverfordwest based Puffin Produce Ltd, known throughout Wales for their Blas y Tir brand, and as Chair of Pembrokeshire Creamery Ltd a new liquid milk bottling facility which opens later this year. In addition, Rhys is the owner and founder of the Speciality Coffee Roasting Company "Cribyn Coffee Company", located in the heart of the Brecon Beacons, which supplies coffee to the hospitality, office and retail trade across Wales. In his spare time, Rhys breeds pedigree Southdown Sheep
Katharine Shipley
Katharine has over 18 years' experience working in food retailers within Product development and Innovation. Her career started at Asda for over 8 years before moving to Morrisons then latterly as Head of Innovation at Co-op.In 2022 Katharine set up a food and drink consultancy Food Curious Food supporting small and large businesses with a range of services including Product development, innovation, research and strategy building. Katharine has a massive passion for food and drink and seeing great quality products coming to the market that help to satisfy consumer needs.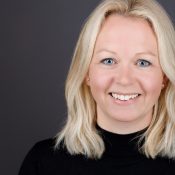 Liz Brookes
Founder and Director of Grapevine Event Management
Liz founded Grapevine Event Management in March 2011 and it is now one of the most well recognised corporate events companies in Wales delivering high quality creative and innovative events. Liz is the co-founder of the Welsh Food & Drink Awards. Speaking about the awards Liz has said "The exciting Food and Drink sector in Wales is constantly developing, it's where many important innovations are taking place, and is driving further growth within the Welsh economy."
Faqs
How many categories can I enter?
You can enter up to 2 categories.
Is my company eligible to enter the awards?
The business must be located within Wales. The business should have started to trade on or before 18th May 2022.
All applications are to be received by midnight 17th March 2023.
Can I save my application form and return later?
The application form is required to be completed in one go as you cannot save and return later. We suggest you make a note of the application questions and prepare offline before submitting your details.
What is the judging process?
The judging process can be found here.
How long is the interview?
The interview should take no longer than 15 minutes. A 10 minute presentation and 5 minutes of Q&A. We request no computer aids, as we would love to hear the passion come from you directly.
How many people can attend the interview?
We kindly request that only 2 representatives attend the virtual interview.
Can someone attend in my absence?
Yes of course, we welcome any passionate member of your company/ team to attend to let us know why you are so great!
If I/my company is shortlisted, do I get any free tickets to the Awards night?
Everyone is asked to purchase tickets from the website in advance of the evening. Priority is given to shortlisted companies and sponsors but it is on a first come first served basis so you are advised to book early to guarantee the tickets you require.
How much are tickets for the Welsh Food and Drink Awards?
Tickets are £95+VAT.Payment must be made prior to the event.
What is included in the ticket price?
The ticket includes a networking drinks reception and a 3 course meal with coffee and chocolates.
Are tickets refundable?
Refunds are available as long as cancellation is received no later than 10 days prior to the event.  Read our full T&C's here.
Are tickets transferable?
Yes, just let us know their full name contact details (including name, job title and organisation and if they have any dietary requirements.)
Can I pre-order wine?
Yes, a form will be sent to you once your ticket booking has been confirmed.
What's the dress code?
The dress code is Black Tie.
Are there any COVID regulations to attend the awards?
There are currently no covid-19 restrictions in place for the event, however if you or anyone in your party feels unwell with Covid-19 symptoms, they should not attend. Please get in touch if you are unable to attend or if another person is attending in your place.
These requirements will be subject to Welsh Government advise changing.